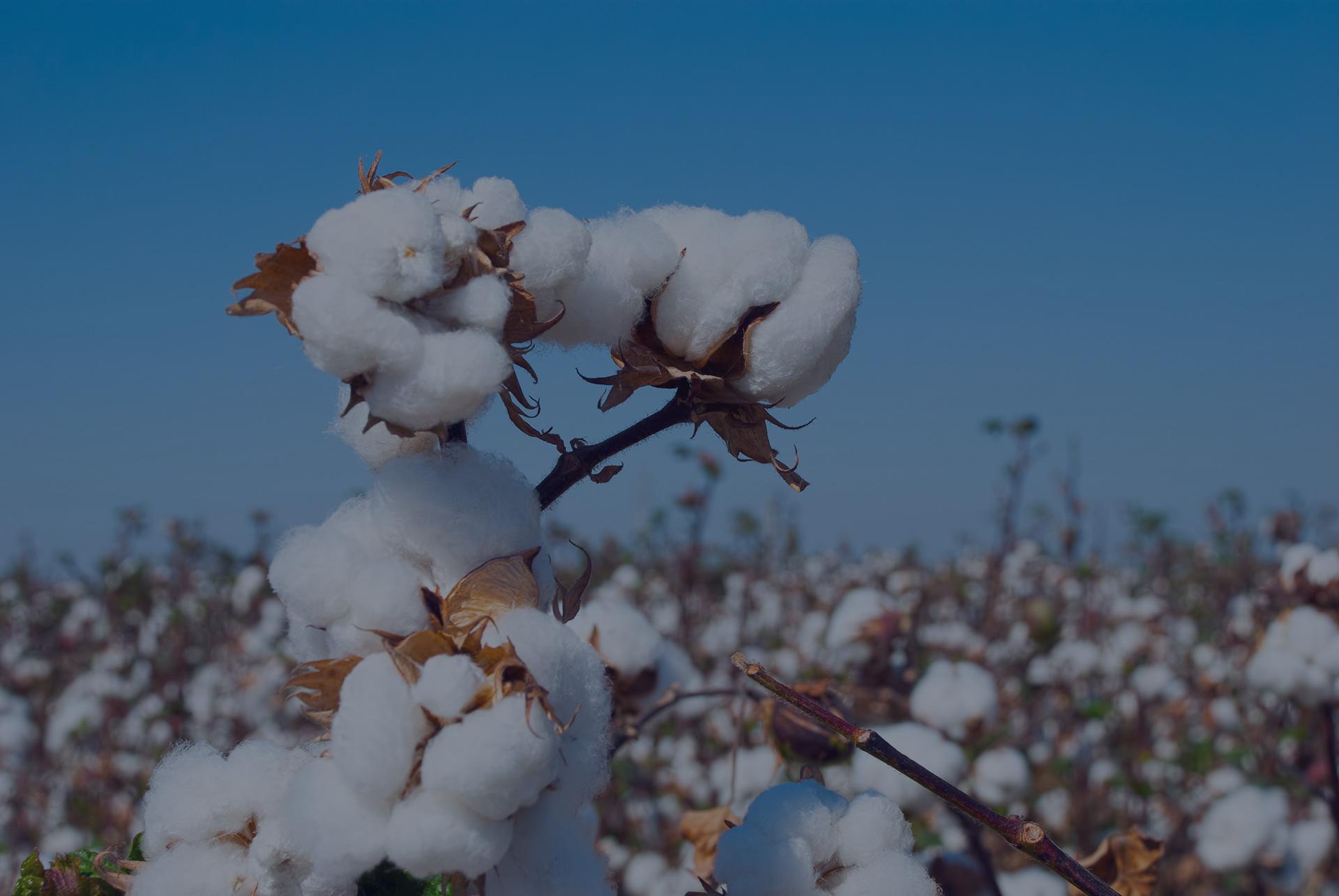 If there's anything we take more seriously than fashion, it's quality, safety, the environment and corporate social responsibility. Innovation in Sustainability. We plant a tree for every order placed at Beconnected and Erve offices worldwide and are well on our way to creating a small Erve Group forest in India! This initiative is set up with the Belgian company Tree-Nation.
Legal standards
Beconnected meets all legal standards and is a member, partner or registered signatory of:
REACH, OEKO-TEX®, AMFORI BSCI, AMFORI BEPI, GOTS, ZDHC, BETTER COTTON INITIATIVE, among others.

In order to protect future generations and to provide them with the opportunities they deserve, Beconnected also proactively supports various organizations locally and abroad.


Quality is guaranteed
All of our suppliers have to comply with REACH legislation to guarantee quality.
We can ensure that our products comply with OEKO-TEX® Standard 100.


Our certifications
CORPORATE SOCIAL RESPONSIBILITY
Erve Group takes its corporate social responsibility very seriously. This responsibility includes the organization's economic, ecological and social behavior.
Within this framework, we make every effort to ensure that the working conditions in countries where our products are manufactured are improved, the efficiency of raw materials used in production is increased and the safety of our garments is optimized for the benefit of humans and the environment.
Code of Conduct
The Erve Group Code of Conduct for the supply of merchandise describes the standards of business conduct that we see as fundamental in our dealings with merchandise suppliers. This Code of Conduct applies to all suppliers, their subcontractors and all other business partners that do business with Erve Group. The Code is based on OECD guidelines and ILO conventions and the BSCI Code of Conduct. Additional topics have been added, such as regulations on the use of chemicals and the prohibition of corruption.
Erve Group wants to translate its mission and vision in a sustainable way: Growth is what we stand for. Growth for our customers, partners and people. Erve Group wants to produce clothing in a socially and environmentally sustainable way. This involves our entire supply chain.
Our products are made with respect for people and planet. If you want to read the complete Code of Conduct, please send an email to
info@beconnected.world.
To maintain quality assurance, our products are subject to various safety measures and tests throughout the whole production process. The entire process is coordinated by our global Quality Assurance Departments (QAD).
In order to guarantee the quality of our products, they are subject to various internal and external safety measures and tests.
Internal inspections are executed on clothing samples before, during and after production.
The following aspects are checked:
fit and sizes
product finishing
wash and care labels
safety of small decorative items and accessories, including EN 14682, which covers regulations concerning strings and cords in children's clothing.

Our sourcing offices in Asia have their own Quality Assurance Departments, which carry out production inspections, which check these things in accordance with the AQL standard. After the inspection, the products can be delivered to our customers.

Physical (color fastness and other physical properties) and chemical (analytical & ecological) tests are carried out by external laboratories such as:

Hohenstein, Centexbel, SGS, Intertek, Bureau Veritas and TÜV Rheinland.

Qarma
is a simple and easy-to-use QC tool to help
plan, perform, review, and evaluate
inspections and quality findings - on mobile and in real-time.
It makes quality controlling more efficient and transparent, while providing insights that enable to easily benchmark and act on quality.
Added values
Real-time inspections - allow inspector or suppliers to make inspections real-time without going back to an office to write up reports
Cloud-based - All reports and data in one place in the cloud - access it from anywhere at anytime
Inspection types - Allow inspectors to easily make various QC checks throughout the production (e.g. PP meeting, inline, final inspection).
Customize checklists - provide better guidance during inspections by automatically assigning different checklists to different product types
Visual reporting - capture defects and other quality issues with high-resolution pictures and video
Statistics and analytics - build best practices and insights to ensure continued improvement automatically without manually processing reports
Regulations, certifications & memberships
Transparency is our policy

IMPROVING SOCIAL PERFORMANCE IN GLOBAL SUPPLY CHAINS
We are members of the Amfori Business Social Compliance Initiative (
Amfori BSCI
). BSCI aims to improve working conditions, including rights like organizing an union, having safe working conditions and excluding forced and child labor.
Amfori BSCI's strong code of conduct has 11 principles that support its members. These range from fair remuneration to no child labor, along with a step-by-step approach that enables companies to monitor, engage, be empowered and receive support to put sustainable trade at the heart of their business.
As a member of Amfori BSCI, Beconnected expects facilities engaged in our production process to comply with the BSCI Code of Conduct. Our facilities are controlled by third parties and comply with the BSCI code of conduct, our customers' requests and those of our licensors.
Further information:
www.amfori.org
- bsci

IMPROVING ENVIRONMENTAL PERFORMANCE IN GLOBAL SUPPLY CHAINS
Amfori BEPI covers a comprehensive scope of 11 environmental performance areas ranging from energy use and greenhouse gases to chemical management, and their clear four-step approach enables companies to drive continuous improvement through supply chain mapping and analysis, improving work and progress monitoring. Erve Group suppliers have already completed BEPI self-assessments. Based on the assessment and the outcome of the detox audits we are continuously learning and improving the environmental performance of our suppliers worldwide..
Further information:
www.amfori.org
- bepi
The better cotton initiative aims to improve the production of sustainable cotton worldwide. They strive for improvement for farmers, for the environment in which it grows, and for the future of the sector. The initiative provides education, technical services and support to farmers so they can improve and monitor their sustainable cotton plantations.
Erve is member of BCI and is implementing BCI step by step.
Official web site:
www.bettercotton.org
Download our BCI presentation
FSC (FOREST STEWARDSHIP COUNCIL)
We offer FSC-certified packaging for our customers.
The FSC-certified packaging is made with care for the environment, and raw materials come from responsible sources.
Simply put, by choosing products with FSC labels, consumers are helping to take care of the world's forests.
There are three types of FSC on product labels:
FSC 100%
The FSC 100% label means that the wood within the product comes completely from FSC-certified well-managed forests.
FSC RECYCLED
The FSC Recycled label means all the wood or paper in the product comes from reclaimed (re-used) material.
FSC MIX
The FSC Mix label means the wood within the product is from FSC-certified forests, recycled material, or controlled wood.
More info :
fsc.org
GLOBAL ORGANIC TEXTILE STANDARD (GOTS)

COMPREHENSIVE RULES FOR ECOLOGICAL AND SOCIALLY RESPONSIBLE TEXTILE PRODUCTION
The Global Organic Textile Standard (GOTS) was developed through collaboration by leading standard setters with the aim of defining requirements that are recognised worldwide and that ensure the organic status of textiles from harvesting of the raw materials through environmentally and socially responsible manufacturing all the way to labelling in order to provide credible assurance to the consumer.
With the introduction of the logo and labelling system the GOTS is already visible not only on the shelves of natural textile shops but amongst large-scale retailers and brand dealers as well. This is a milestone in consumer recognition and a strong acknowledgement of our reliable quality assurance concept.
Beconnected is GOTS-certified.
Further information:
www.global-standard.org

Dutch Agreement on Sustainable Garments and Textile
A broad coalition of businesses and other organisations has signed an IRBC agreement* on international responsible business conduct in the garment and textile sector.
The aim is to improve working conditions, prevent pollution, and promote animal welfare in production countries.
Erve is a registered signatory of the IRBC Agreement and is committed to achieve its goals.
At this moment we are focused on gaining more insights deeper into the supply chain, implementing STeP (chemical management) and acquiring specific knowledge about certain materials and their possible associated risks.
*IRBC Agreements: Agreements promoting International Responsible Business Conduct.
More info:
www.imvoconvenanten.nl
When it comes to the health of humans, animals and the environment, we aim to achieve the highest possible level of product quality. Legal requirements do not always suffice, so we try to certify as many articles as possible in accordance with the OEKO-TEX® Standard 100.
In addition to baby clothing, this mainly relates to textile like nightwear, underwear, daywear, swimwear and socks.
Further information:
www.oeko-tex.com

STeP (Sustainable Textile Production) in our production facilities.
STeP controls multiple areas of the process such as: management of chemicals, environmental performance, environmental management, occupational health and safety, social responsibility and quality management. It's a comprehensive analysis of the sustainable management of our production facilities.
Erve is implementing STeP into its supply chain and has already selected vertical suppliers in all its production countries (China, India and Bangladesh). Some of our suppliers are already STeP-certified.
The requirements and criteria of the STeP certification are specifically adapted to the situation in the textile and clothing industry.
More info:
www.oeko-tex.com
REACH is a guideline for the Registration, Evaluation, Authorisation and Restriction of Chemicals stipulated by the European Chemicals Agency (ECHA). By introducing REACH, the ECHA has simplified and improved European legislation concerning the use of chemicals in clothing production.
We are actively involved to ban hazardous chemicals from our garments in order to protect humans, animals and the environment.
For further information: 
echa.europa.eu
From June 2020 onwards the RSC has inherited the operations, staff, policies and infrastructure of the local Bangladesh Accord office. The RSC will operate within the regulatory framework of the laws of Bangladesh.
ACCORD has created a fire, electrical and building inspection standard. This standard is utilized for the inspections of all our factories in Bangladesh. Erve Group is highly committed to creating safe and sustainable workplaces in Bangladesh.
RSC (RMG Sustainability Council)
Bangladesh Accord Factories
ZERO DISCHARGE OF HAZARDOUS CHEMICALS
Greenpeace requests textile and shoe manufacturers to obligate themselves for an improvement of the supply chain till 2020. The goal of the Detox-Commitment is to reduce the release of all hazardous substances to "zero". Zero Discharge of Hazardous Chemicals (ZDHC) is a program for brand members to define and develop a Manufacturing Restricted Substances List (MRSL) for the apparel and footwear industry.
Further information:
www.roadmaptozero.com
Sustainability & due diligence
Erve Group has internal processes to make sure sustainability and due diligence are incorporated in the daily business of the entire supply chain.


How we keep improving
Cradle to Cradle (C2C)
The materials used in C2C garments are recyclable and made using renewable energy, resulting in no waste or shortages. C2C production has a positive impact on society, the economy and our planet, and we're proud to offer it to our customers.
More information about C2C certification
Contact us
Original design
Our dedicated trend watchers and international in-house design teams scope out up-to-the-minute developments in fabrics, printing, embellishments and everything in between.
Dudas
Dudas set the tone for everything we do.
Beconnected's company values are represented in our favorite medium: as animated characters with a whole lot of personality. 
Never out of ...
Alongside creating bespoke collections, we manage Never Out of Stock (NOS) programs for certain customers.
Are you interested in our NOS programs?