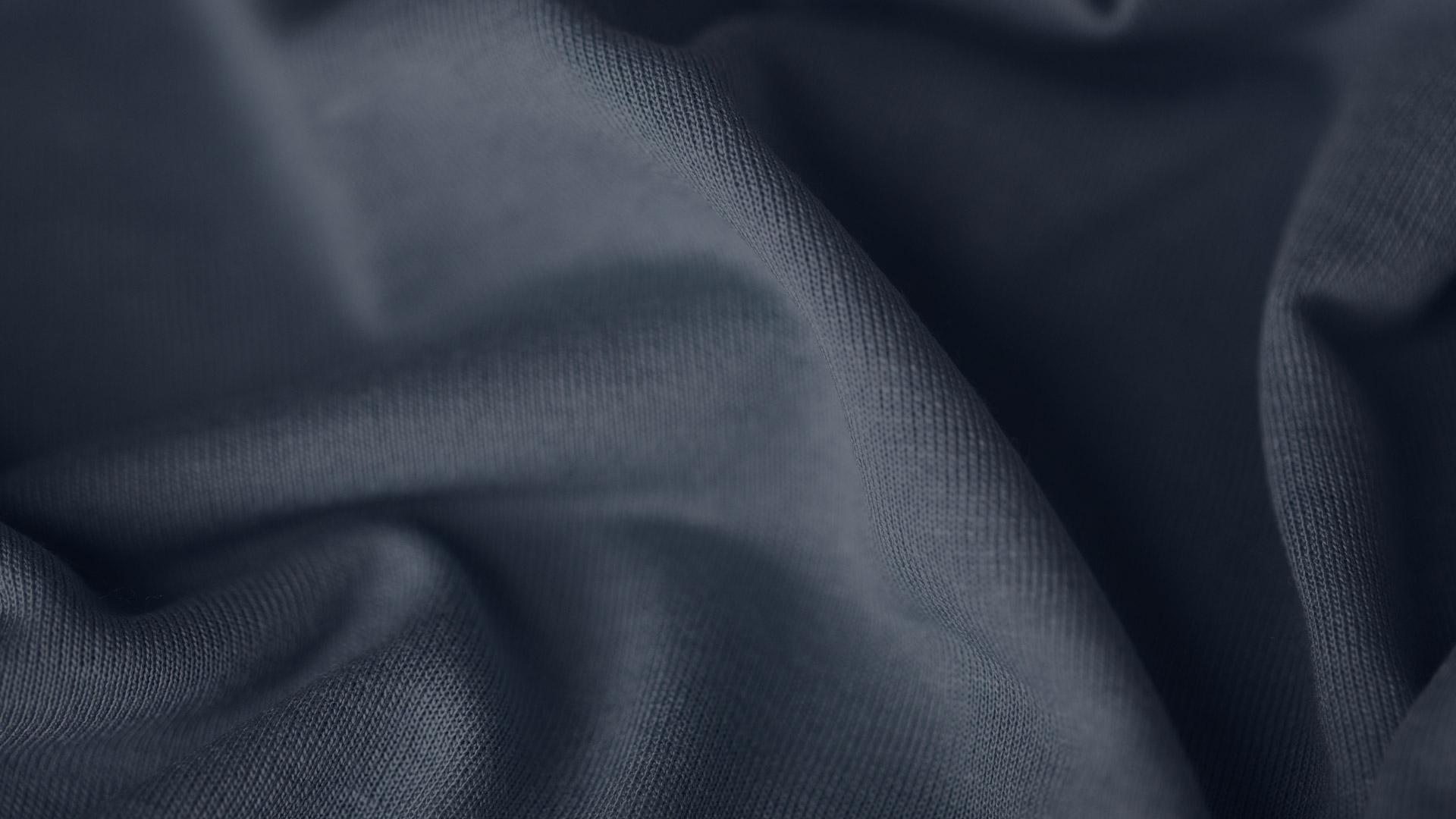 Sustainability & due diligence
Beconnected is part of Erve Group. As a group we have internal processes to make sure sustainability and due diligence are incorporated in the daily business in the entire supply chain.


Due diligence
Due diligence is the process of identifying, preventing and reducing the actual and potential negative impact of a company's actions and its accountability in dealing with the identified risks.
Our commitment to supply chain transparency during COVID-19
The absence of social and economic safety nets during the coronavirus (COVID-19) outbreak is a great concern in our production countries. We also understand that reduced customer demand has direct consequences. We have implemented measures to support our suppliers during the COVID-19 crisis and to protect employment, wages and the health of workers. We care deeply about the people we work with, so the first step was having conversations with all of our stakeholders. In these difficult times, we believe it's even more important to work together and to strengthen relationships. An open environment, collaboration and growing together is what we stand for – step by step, better each time. Our motto thus remains 'together we adapt, together we grow.'
Erve Group has internal processes to make sure sustainability and due diligence are incorporated in daily operations throughout the supply chain. We select new suppliers in consultation with various departments: purchasing, sales and quality. Our CSR managers based in production countries conduct the Erve Group 'facility check' to verify that suppliers are compliant with the Erve Group Code of Conduct. Suppliers must also provide proof of their social compliance and quality status (BSCI, SA8000, SMETA, and Oekotex). All of our products are produced in audited factories. Without a valid audit, a facility cannot produce for Erve Group.
Working together for safer practices
Erve Group sources from high-risk countries and is aware that there might be potential risks in the supply chain. Beconnected offices seek out and monitor these risks on the ground. We report to our Erve Group through facility checklists and daily quality checks.

When potential risks are identified, we ask suppliers to analyze them and provide us with a corrective action plan. Together with the supplier, Erve Group conducts further investigations and, if necessary, prevents or mitigates any adverse impact of that risk. We support our suppliers in meeting the required labor standards and provide training on them when required. We endeavor to incorporate the assessment of possible risks in purchasing behavior and practices, treating our suppliers with respect and consideration during our cooperation.

Erve Group implements the guiding principles of the UN on business and human rights. As a member of Amfori BSCI, it is mandatory to install an effective grievances mechanism in all our production facilities. The effectiveness of these mechanisms is checked during audits. Grievance mechanisms are also part of the auditing process of Accord. Any complaints that are reported will be handled by the factory, Amfori/Accord and the brands. Erve Group also has its own 'support channel' for communicating workplace information. All agents and business partners of Erve Group are obligated to notify and address non-conformities and breaches of human rights.

Erve Group is in constant communication with Amfori, Centexbel, Accord, customers, licensors and third-party institutes. We also recently became a member of Modint for practical help with our due diligence.
Locations where our products are made
Factories manufacturing our products are located in the production countries below and are distributed as follows: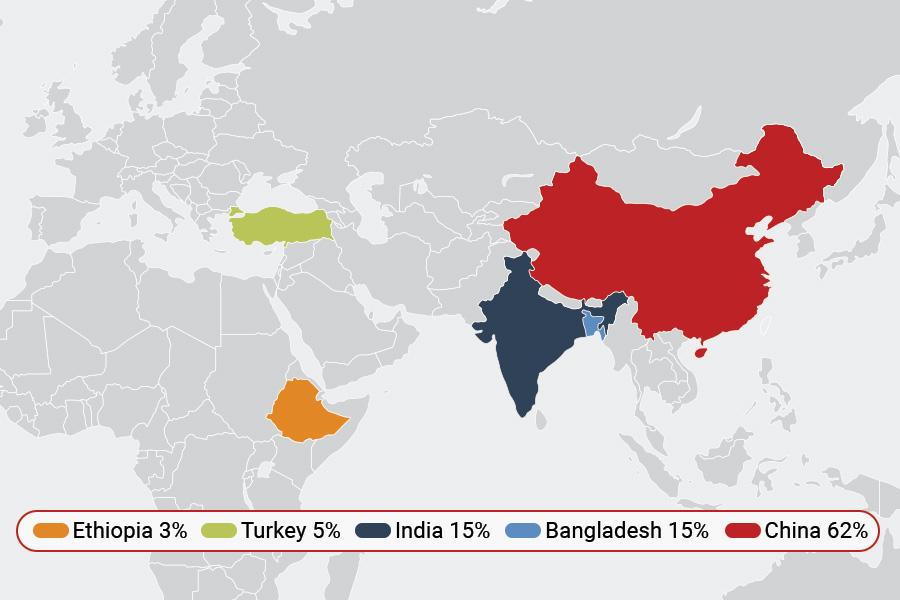 As a signatory of the Dutch Agreement for Garments and Textile, Erve Group conducts due diligence. We identify risks in our supply chain and work to minimize actual and potential impacts. When negative impacts on people and the planet are identified, we work in close cooperation with the supplier to take action. When analyzing risks, we also assess materials, processes and purchasing practices.
A living wage is a wage that is sufficient to meet the basic needs of a family of average size in the country where that family lives. We've gained knowledge through AGT workshops and consulting stakeholders. We learned that implementing a living wage is a complex and lengthy process requiring input from local governments and other stakeholders. Erve Group is analyzing paid wages and ensuring they meet the mandatory legal minimum wages as implemented by various governments.
Due to COVID-19 restrictions, audits on factories cannot be carried out as thoroughly or frequently as they were previously. For this reason, there is increased risk surrounding the health and safety measures put in place by factories, as they are more difficult to control. It is more challenging to check whether the correct measures are in place and if they are implemented correctly. We are working hard to resume audits at a pre-COVID-19 level as soon as possible.
We assessed the raw materials we use through the materials list of the Agreement on Sustainable Garment and Textiles (AGT). The biggest percentage of our production is cotton. This is primarily conventional cotton, followed by some production under the Better Cotton Initiative (BCI) and organic cotton under the Global Organic Textile Standard (GOTS). Erve Group is dedicated to increasing our use of sustainable cotton. We encourage our customers to buy more responsibly, as we rely on the demand of the end consumer to realize this goal. Reducing water waste, chemicals and energy are also high priorities. We use the MRSL and ZDHC for the use of chemicals. For the use and treatment of water, we will require all our wet processing suppliers to become DETOX-certified.
Beconnected is part of Erve Group
Erve Group wants to translate its mission and vision in a sustainable way: growth is what we stand for. Growth for our customers, partners and people. Erve Group aims to produce clothing in a socially and environmentally sustainable way. This involves our entire supply chain.

Our products are made with respect for people and the planet. If you want to know more about our efforts to improve our supply chain, please send an email.


Mail us
Erve Group
Beconnected is a part of Erve Group, which began in 1985 in Brussels, the capital of Europe.
Quality & Compliance
If there's anything we take more seriously than fashion, it's quality, safety, the environment and corporate social responsibility.
Company values
Beconnected's company values
are represented as animated characters with a whole lot of personality.