Full supply chain
We are proud to offer you outstanding service from the first concept until the garments are in your store.
Receive transparent communication and support throughout the entire process.
Global sourcing, local presence
Your one-stop fashion solution: design, sourcing, production, inspection, packaging, logistics.
Our in-depth industry knowledge and supporting service will help you to manage and buy products.

Great collections start with design.

Our talented in-house design teams bring creative passion to each and every garment. With expertise from all over the world, our designers thrive on creating fashion-forward collections. Most importantly, they understand what sells, with first-hand knowledge of the European, North American, Asian and Australian markets.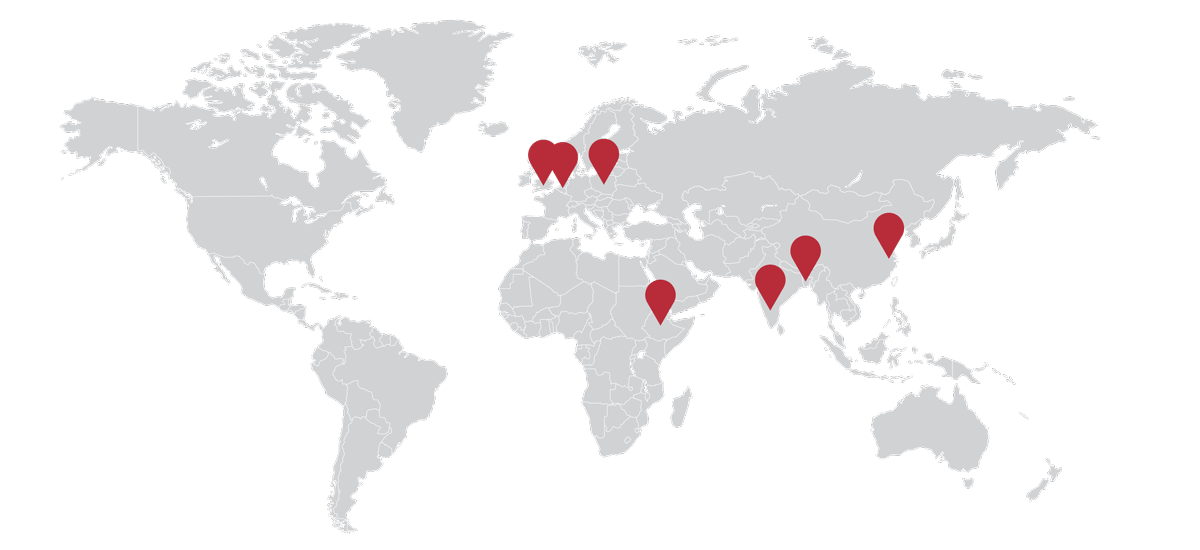 We source globally but think locally.

Whether you're looking for never out of stock collections in the Benelux, quality daywear collections or colorful swimwear for Germany, we make it simple. Our globally connected sourcing divisions give us the upper hand on sourcing quality garments at competitive prices with your customers in mind.

Quality products on time.

Producing garments that meet the highest industry standards is just part of our service. We also understand that time is everything in the fashion industry and do everything in our power to deliver every order on time.

Receive dedicated service at every step of the supply chain.
Contact our team to find out what we can do for you.
 
Contact us via the webform
Call +86 21 62515599
CSR & Quality
If there's anything we take more seriously than fashion, it's quality, safety, the environment and corporate social responsibility.
Three continents
We have offices in:
China, India, Bangladesh,
Ethiopia and Europe
Added value
We upgrade the value of your merchandise, always acting as if we're the end consumer. Ask us about OEKO-TEX® tailor-made packaging and other extras.